Wayfarer
Click image to enlarge


Wayfarer is a lightweight and compact contemporary pram and pushchair. It's a true three-in-one combination with separate carrycot and seat unit supplied as standard. Use the carrycot and it's a lie flat pram for your newborn, plus the carrycot is also suitable for overnight sleeping too. Switch to the seat unit and it's a forward or rear facing multi position pushchair for use until your baby is walking independently, with a brilliant one-piece fold. Add the Simplicity car seat  and it's a complete travel system.
Wayfarer comes with an ingeniously designed hood and apron pack that fits both pram and carrycot, so it's easy to update your look. There's also a wide range of specially designed accessories available in all seven Wayfarer colours. Flexible, functional and fun, Wayfarer  is the perfect mix of practicality and style.
Silver Cross Wayfarer Inclusions are:
Chrome chassis
Carrycot with natural bamboo fabric lining
Mattress with natural bamboo fabric cover
Fully reversible seat unit
Cup holder
Large shopping basket
Raincover
Silver Cross Wayfarer is available in Black, Chillie, Lime, Sky Blue, Sand, Rasberry and Damson.
Advertisement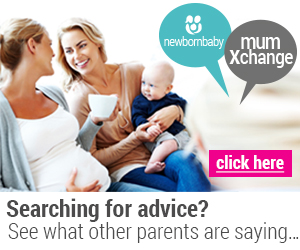 Pram Specifications
| | |
| --- | --- |
| Weight | 6.5kg |
| Type | Single |
| Number of wheels | 4 |
| Has suspension? | Yes |
| Reversible seating | Yes |
| Bassinet available | Yes |
| Front wheel swivels | Yes |
| Adjustable handlebar | No |
| Travel system | Yes |
| Toddler option | No |
| Stroller | No |
| Age relevant | 0 months |
| Colours available | Yes |
| Accessories available | Yes |
Manufacturer -
Silver Cross

Since William Wilson wheeled out the first coach-built "perambulator" from his Yorkshire workshop at Silver Cross Street, Leeds, in 1877, generations or parents have given their children a daily look at the world from prams and pushchairs bearing The Silver Cross logo.  Today, the name Silver Cross still stands for all those principles that William Wilson would have held dear. There is the uncompromising Silver Cross quality, painstaking craftsmanship and practical design. And while most Silver Cross Prams today bear the modern high-tech trappings over traditional coachwork, they are still the result of an ethic of quality and workmanship.  They have a saying at Silver Cross:  "There is no secret to making the world's finest prams - Just take 130 years of experience and add the finest materials. The rest is easy."
http://www.silvercross.com.au/
more prams by Silver Cross
popular prams
Advertisement