Strider Compact
Click image to enlarge

The new Strider Compact is slimmer and lighter than previous versions. With one or two child capacity, interchangeable seat, infant carrier and bassinet. The Strider Compact is an ideal travel system stroller for new and experienced mums.
Moving round tight shopping aisles and zipping through door frames is a breeze with the leaner Strider Compact's rear wheels measuring only 62.5cm in width compared to the Strider Plus frame, which is currently 70cm. In addition, the Strider Compact is 2kg lighter than the current design meaning the new lightweight model is easier to lift, fold and pack into the car.
Your precious passengers will travel in smooth comfort with the Strider Compact's new 'dual bearing' rear wheels that offer a softer ride. The front lockable swivel wheels provide confidence over rough terrain and the quick release wheels have a one-touch brake making it hassle-free to get back on the road.
Rain, hail or shine your bub will be shielded from the elements with the Strider Compact's full PVC Storm Cover and 99% UBV protection Sun Shade. Plus, the canopy flap found on both the Stroller Seat and Second Seat offers a protective flap that covers the mesh area of the canopy when opened, ensuring better sun protection.
What really sets the Strider Compact apart is the array of accessories that can be fitted to the stroller, making it Steelcraft's most flexible design to date.
The accessories include:
Strider Compact Second Seat (RRP $169.00)
The Strider Compact Second Seat can now accommodate up to 17kgs and has a three position reclining seat. It offers the perfect solution when adapting the Strider Compact for twins, or a new infant and toddler, as the frame of the Second Seat can be converted into an attachment for the Steelcraft Infant Carrier.
Steelcraft Infant Carrier (RRP $329.00)
The new Strider Compact has been designed to accommodate up to two Steelcraft Infant Carriers  in either the top or bottom seating positions – offering a safe, simple way of moving a child, whether in the car or out and about with the stroller.
Strider Compact Bassinet (RRP $189.00)
Suitable from birth to 9kg this traditional stroller accessory is designed to offer a completely flat sleeping environment. The bassinet has a large pivotal canopy, featuring a high-density foam carry handle, soft padded boot cover, adjustable head support, padded mattress and washable liner, so little accidents can be easily dealt with.
Advertisement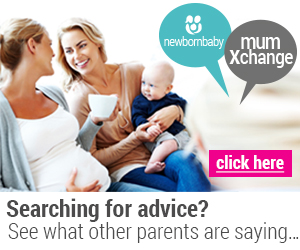 Pram Specifications
| | |
| --- | --- |
| Weight | 9kg |
| Type | Single |
| Number of wheels | 4 |
| Has suspension? | No |
| Reversible seating | Yes |
| Bassinet available | Yes |
| Front wheel swivels | Yes |
| Adjustable handlebar | Yes |
| Travel system | Yes |
| Toddler option | Yes |
| Stroller | Yes |
| Age relevant | 0-20kgs months |
| Colours available | Yes |
| Accessories available | Yes |
Manufacturer -
Steelcraft
Steelcraft was established by family man Colin Johnson in St Kilda, Victoria. When his wife fell pregnant in 1947, Colin fashioned her stroller in his backyard garage. When neighbours and friends witnessed his handy work, Colin was inundated with requests for customised strollers. By the end of the year, he was selling strollers through the local markets.  Hundreds of Australia's post-way boom babies rode in Steelcraft strollers.  It wasn't long before Johnson had his own factory manufacturing not only strollers, but high chairs, cots, change tables and bassinettes.  From these humble beginnings, the Steelcraft brand has gone from strength to strength, known by families all over Australia and New Zealand for security, safety and peace of mind for over 60 years. Steelcraft travel systems, strollers, portable cots, highchairs, and other accessories are highly sought after products, making Steelcraft market leader in Australia.
http://www.britax.com.au/
more prams by Steelcraft
popular prams
Advertisement