Summit X3
The new Baby Jogger Summit X3 is a hybrid jogging stroller and is an easy way for you to spend time with your baby whilst also being able to continue with your jogging routine. No need to find a babysitter in order to exercise just strap the baby in and off you go.
The new Summit X3 is the latest version to the original design by and provides exceptional performance and manoeuvrability on any terrain. Equipped with one of a kind all wheel suspension and a lockable swivel front wheel (via the lever at the handlebar), this stroller can go anywhere and offers a smooth ride. The remote wheel lock on the handlebar allows you to easily shift between jogging and strolling. Whilst the stroller is very practical it is also stylish with the new frame and black/grey colour.
Equipped with Baby Jogger's patented Quick-Fold Technology means simple one-step folding process allows the stroller to be folded with a simple lift of a strap using only one hand.
The Baby Jogger Summit X3 was engineered with active parents in mind. The unique hand operated rear drum brakes offer increased control even in the most pressing situations. The sun canopy provides great protection and shade from the sun with the SPF 50+ rating for newborns and toddlers (suitable from newborns and up to 34kgs); and despite the position of the stroller, keeps baby in the shade so baby can get an un-interrupted sleep (not when running as seat must be in upright position). Two side vents provide ample air circulation to keep your child comfortable when it's hot out.
It has a padded reclining seat retractable weather cover, ergonomic handlebar with wipe clean grip, multi-position "no pinch" sun canopy with peek-a-boo windows, adjustable 5-point safety harness with shoulder pads, patented universal accessory mounting bracket, 16" rear and 12" front quick-release pneumatic tires for all-terrain capabilities and ample storage space.
Equipped with one of a kind all-wheel suspension and a lockable swivel front wheel, the Summit X3 is the ideal hybrid jogger/stroller for parents who want one stroller that does it all!
Features:
NEW* Black/Grey
NEW* UV 50+ Canopy
NEW* Front Wheel Flick on lever
NEW* Deluxe Bassinet available
Patented Quick-Fold Technology - allows you to fold your stroller in one simple step
Unique patented all-wheel independent suspension offers the smoothest ride on the block
Hand-operated rear drum brakes for increased control on hilly terrain
Swivel front wheel can lock into place for exercise purposes
16" rear and 12" front quick-release pneumatic tires for all-terrain capabilities
Adjustable multi-position sun canopy with clear view windows and side ventilation panels
Adjustable padded seat recline to a near flat position with a vented seat top and retractable weather cover
Patented universal accessory mounting bracket
Extended handlebar with wipe-clean grip
Adjustable five-point safety harness with shoulder pads
Seat back storage compartment and large under seat storage basket
Rear parking brake
34 weight capacity on single jogging stroller
Single weighs 12.5kgs. No Double available
Advertisement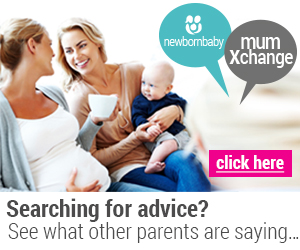 Pram Specifications
| | |
| --- | --- |
| Weight | 12.5kg |
| Type | Single |
| Number of wheels | 3 |
| Has suspension? | Yes |
| Reversible seating | No |
| Bassinet available | Yes |
| Front wheel swivels | Yes |
| Adjustable handlebar | No |
| Travel system | Yes |
| Toddler option | No |
| Stroller | No |
| Age relevant | 0 months |
| Colours available | No |
| Accessories available | Yes |
Manufacturer -
Baby Jogger

The Baby Jogger Company is the original designer and manufacturer of high performance joggers and the all-terrain three-wheel stroller (In the USA, prams are known as strollers or buggies).  Baby Jogger was started in 1984 by Phil Baechler, a newspaper journalist, who wanted to be able to spend more time with his new baby son, but not give up his favourite past time of jogging.  He quickly discovered that standard carriages were not made to endure the stress of long distance usage over various surfaces, so he designed a specialized stroller with features more conducive to running. He aptly named it the Baby Jogger.  The company now also extends its design and build quality to more traditional prams.  Baby Jogger's strollers have been the industry leader for the last 25 years and are world-renowned for their superior quality, innovative designs, agility and simple functionality.
http://www.babyjogger.com/
more prams by Baby Jogger
popular prams
Advertisement