City Mini 4
The latest editions of the four wheel Baby Jogger City Mini stroller is perfect for people who only use a four wheel stroller and love the original City Mini design. The City Mini 4 combines the best of both worlds with all of the essentials from the three wheel version whilst adding the additional wheel. It will get you where you need to be whilst feeling sturdy and balanced with the four wheels.
The award winning Baby Jogger City Mini is one of the most popular strollers on the market and captures the essence of urban mobility. Its lightweight design makes it perfect for running errands or all day excursions in the urban jungle.
The most praised features is that it is lightweight (8.1kgs) and the Baby Jogger patented Quick-Fold Technology. A simple one-step folding process allows the stroller to be folded with a simple lift of a strap using only one hand.
Suitable from birth and beyond (newborns and up to 28kgs), the City Mini 4 is the ideal lightweight travel stroller that maintains all of the safety standards and style you would expect from Baby Jogger. Now mums can move around small spaces, cafes and shopping centres with ease. In fact, the stroller can be controlled and manoeuvred with just one hand!
The sun canopy provides great protection and shade from the sun with the SPF 50+ rating and despite the position of the stroller, keeps baby in the shade so baby can get an un-interrupted sleep.
The wheels are quick release for easy storage and the front wheel has locking swivel with suspension for a comfortable ride. Another added feature is parents can fix the seat to any angle, rather than traditional strollers where you only get to choose from a couple of positions.
This stroller can be used with a deluxe bassinet (RRP $299) or compact bassinet (RRP $249.95) for newborns. The City Mini 4 can take car capsules (compatible with Maxi Cosi Mico, Maxi Cosi Titan, Peg Perego Viaggio, Safe n Sound Unity and Chicco) via the car seat adapter (RRP $99.95).
If you are looking for a sturdy four wheel stroller, the latest editions of the City Mini 4 are the perfect addition to your family.
It has a padded reclining seat (to near flat position) for extra comfort, ergonomic handlebar with wipe clean grip, multi-position "no pinch" sun canopy with peek-a-boo windows, retractable weather cover, adjustable 5-point safety harness with shoulder pads, ample storage space and a rear parking break.
Features:
Lift a strap with one hand and the City Mini 4-Wheel folds itself
Seat reclines to a near flat position with vents and a retractable weather cover
SPF 50+ sun canopy
Set front wheels to swivel
Your favourite City Mini now with 4 wheels
Advertisement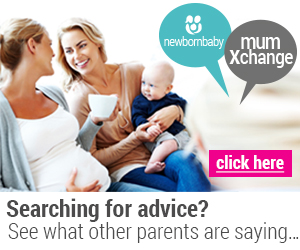 Pram Specifications
| | |
| --- | --- |
| Weight | 8.1kg |
| Type | Single |
| Number of wheels | 4 |
| Has suspension? | Yes |
| Reversible seating | No |
| Bassinet available | Yes |
| Front wheel swivels | Yes |
| Adjustable handlebar | No |
| Travel system | Yes |
| Toddler option | No |
| Stroller | No |
| Age relevant | 0 months |
| Colours available | Yes |
| Accessories available | Yes |
Manufacturer -
Baby Jogger

The Baby Jogger Company is the original designer and manufacturer of high performance joggers and the all-terrain three-wheel stroller (In the USA, prams are known as strollers or buggies).  Baby Jogger was started in 1984 by Phil Baechler, a newspaper journalist, who wanted to be able to spend more time with his new baby son, but not give up his favourite past time of jogging.  He quickly discovered that standard carriages were not made to endure the stress of long distance usage over various surfaces, so he designed a specialized stroller with features more conducive to running. He aptly named it the Baby Jogger.  The company now also extends its design and build quality to more traditional prams.  Baby Jogger's strollers have been the industry leader for the last 25 years and are world-renowned for their superior quality, innovative designs, agility and simple functionality.
http://www.babyjogger.com/
more prams by Baby Jogger
popular prams
Advertisement