Xplory
The Stokke Xplory is the stroller that grows with you and your child. The Stokke Xplory Stroller lifts your child closer to you helping you explore together. The Stokke Xplory fits around your baby, from top to bottom, with every inch designed to enhance the experience of moving through the world, and gently embracing your baby while he or she is doing just that. From the obvious height advantage offered by the Stokke Xplory stroller's raised seat, down to the adaptable footrest. Ensuring safety and ease of movement no matter how tall or small your child is, the Stokke Xplory enables comfortable and secure movement. Adjust the footrest downwards as your baby's legs get longer and alter the seat depth with the padded seat insert to ensure your baby is always sitting comfortably. The Stokke Xplory has large rear wheels and sporty, easy-swivel front wheels. The lack of a crossbar between the wheels leaves plenty of space for stretching your legs while walking. For even more child-safety the Stokke Xplory comes with an adjustable five-point harness.
Car seat adaptors for Maxi Cosi & Peg Perego car seats also available for the Stokke Xplory.
Features:
Ergonomic height and angle adjustable handle provides a wide range of positions.
Two-wheel function makes it easy to stroll on rough and uneven surfaces (on the beach, on pebbles etc.).
Easy swivel front wheels make it easy to maneuver in tight spaces.
Open design with space between the wheels and no crossbar to restrict the way you walk.
Raises your child higher, promoting interaction while you explore the world together.
Fits all table heights in cafés/restaurants.
3 parent facing positions: sleep, rest and active, and 2 forward facing positions: rest and active.
Soft padded seat
Depth adjustable baby pad
An extra cushion reduces the seat depth to fit the smallest babies.
The adjustable foot rest eliminates dangling feet and stimulates movement and variation whilst sitting.
Stokke offers two car seats that can be used with Stokke strollers without the use of adaptors: The Stokke® iZi Go™ X1 by BeSafe® and the Stokke® iZi Sleep™ X3 by BeSafe™.
Stokke® offers Car Seat Adaptors making it possible to use selected models of car seats made by other manufacturers.
Travel system also available from PramPack.
Advertisement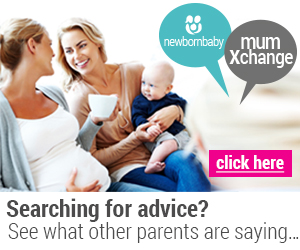 Pram Specifications
| | |
| --- | --- |
| Weight | 12.1kg |
| Type | Single |
| Number of wheels | 4 |
| Has suspension? | No |
| Reversible seating | Yes |
| Bassinet available | Yes |
| Front wheel swivels | Yes |
| Adjustable handlebar | No |
| Travel system | Yes |
| Toddler option | No |
| Stroller | No |
| Age relevant | 0 months |
| Colours available | Yes |
| Accessories available | Yes |
Manufacturer -
Stokke
Stokke create unique, functional and long‐lasting products, attractively designed with a wide variety of accessories to provide, support, and promote wellbeing for both parent and child.
http://www.stokke.com/
more prams by Stokke
popular prams
Advertisement