Snap N Go Travel System
Click image to enlarge
The BabyLove Snap N Go Travel System, does exactly what the name suggests, it allows you to snap/click the baby carrier out of the car with one simple snap, and straight into the stroller without waking up baby – (so important for a mum like me who is obsessed with sleep!).
The BabyLove Snap N Go Travel System, is simple and easy to use and really light, some travel systems can be heavy and quite cumbersome, the BabyLove Travel System is super easy and requires minimal effort!
The BabyLove Snap N Go Carrier is super snug and safe for a newborn, not only is it a good car seat, but it's very handy for transporting baby when you are out and about. The Snap N Go carrier allows your baby to stay asleep, or keeps them in a safe place if you have to pop into the bank, shops, drop offs and pick ups. The BabyLove Snap N Go Carrier is light and easy to use, being great for back, arms and nerves!
The BabyLove Snap N Go Carrier also comes with a handy second base for significant other, grandparents or carers. Sold separately to the carrier.
The BabyLove Snap N Go Stroller has a lovely lightweight aluminium frame, making it so easy to fold and throw in the boot of the car, or get up and down stairs or in and out of tight spaces (shopping aisles and cafes). It is super easy to fold, so if you're juggling shopping bags and toddlers, you could fold it with one hand with your eyes closed at a push!
The BabyLove Snap N Go Travel System has been designed to make life simple and easy – what's not to love about that!
BabyLove Snap N Go Carrier RRP $309 BabyLove Snap N Go Stroller $189 Snap N Go Spare Base RRP $129
Features:
Compatible with Snap'n Go Baby Safety Carrier
Lightweight aluminium frame with convenient carry handle
Ergonomic adjustable handle
Lockable front swivel wheels
Full recline backrest suitable for newborn
Five point safety harness
Includes: harness pads and bottle holder
Compact folding for easy storage and travel
Adjustable leg rest
Advertisement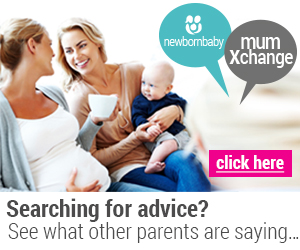 Pram Specifications
| | |
| --- | --- |
| Weight | 8kg |
| Type | Single |
| Number of wheels | 4 |
| Has suspension? | No |
| Reversible seating | No |
| Bassinet available | Yes |
| Front wheel swivels | Yes |
| Adjustable handlebar | No |
| Travel system | Yes |
| Toddler option | No |
| Stroller | No |
| Age relevant | 0 months |
| Colours available | No |
| Accessories available | No |
Manufacturer -
Baby Love
Babylove makes one of the largest ranges of quality baby items available in Australia.  The Babylove design specialists are committed to proactive research and development and offer the highest available quality in child restraints, strollers, port-a-cots, rockers, accessories and more.  Every parent wants the very best for their child and seeks comfort in choosing proven, trusted brands.  Babylove knows that protecting your child and keeping them safe is your first priority. When choosing from the extensive range of Babylove products, you can rest assured your child is in safe hands.  Our philosophy is to meet and exceed our customer's needs. All Babylove products go through a stringent testing process and meet all appropriate safety requirements.
www.babylove.com.au
more prams by Baby Love
Twin Odyssey Stroller
Baby Love
$199.00
Snap N Go Travel System
Baby Love
$189.00
popular prams
Advertisement