Nano
Click image to enlarge
Mountain Buggy nano is the ultimate travel companion that promises convenience, longevity, an authentic Mountain Buggy experience of ease and manoeuvrability with first class safety innovation.
A stylish and innovative travel buggy, the Mountain Buggy Nano has premium quality, refined style and strength of heritage, it can be described as 'first class travel in a satchel'.
Weighing at just 5.9kg / 13lbs and with the ability to compact fold into its own custom made satchel into overhead luggage compartments, nano can come on board ease.
The sophistication of the Mountain Buggy nano is that it also provides dual functionality to take your car seat capsule with its built in car seat adaptors (no need to purchase extra accessories!).
With key relevant features, nano boasts a super quick unflick unfold and an easy fold down system that locks it down to a satchel size! A full size seat and sun canopy with flick out mesh sun visor, a handy shoulder strap for hands free transportation, and a well ventilated seat back when in recline are also perfect features for families on the go.
The Nano delivers all that you would expect from Mountain Buggy.
View more about the Mountain Buggy Nano click here.
Features and benefits:
OUTSTANDING KERB POP
cleverly engineered with optimised city performance and perfect weight distribution in mind, nano allows you to 'pop' the front wheels up for kerb hopping around the city
ULTRA COMPACT SIZE
at just 56cm / 22" wide and with a compact fold down size of 56cm / 22" (w) x 30cm / 12" (d) x 51.5cm / 20" (h), nano fits inside its own custom made satchel – so convenient for travelling!
ULTRA LIGHT
weighing in at 5.9kg / 13lbs, nano meets the standard weight restriction for carry on luggage on planes, trains and automobiles, making travelling a breeze!
LONGEVITY
with its maximum seat load of 20kg / 44lbs, nano can be used right up until 4 years of age, outlasting other travel buggies!
TRAVEL SYSTEM READY
built in safety belts to safely secure a car seat capsule to nano – no need to purchase additional adaptors!
EASY PACK DOWN 2-STEP FOLD
by depressing two buttons on either side of the nano frame, the buggy simply folds into itself to the size and shape of a satchel!
FLICK OUT UNFOLD
by holding the handle, flick the buggy out and it unfolds in an instant! Perfect for those quick errands around town!
REAR WHEEL SUSPENSION
built into the rear wheel hub, nano offers suspension for a smoother ride
SHOULDER STRAP
for even more convenience, the shoulder strap can be used for easy hands free transportation
BUGGY CARRY HANDLE
the convenient carry handle can be used when the buggy is neatly folded down
LUXURY SEAT
full size, first class seating with more room and comfort for your growing child
SUN CANOPY
good sized hood with flick out mesh sun visor for added protection
MESH BACK
in recline, a mesh seat back allows for better ventilation and air flow
ADJUSTABLE LEG REST
for better comfort for your child on those urban journeys out
FABRICS
200D fabric that is easy to clean, simply by wiping with a cloth
BRAKE
easy push pedal brake with colour definition that shows when in 'park' or 'go' mode
WHEELS
4 x 6" EVA tyres
front wheels can be locked back OR full swivel for the parents preference
FREERIDER COMPATIBLE
attach the freerider with connector 2, and allow your child to ride close, or ride free!
ACCESSORIES
• nano all weather cover pack
• protect car seat capsule*
• capsule all weather cover pack
• seat liners (cosmopolitan)
• universal travel bag
* protect capsule is only available in some markets
COLOUR PALETTE
black, ruby, nautical
Advertisement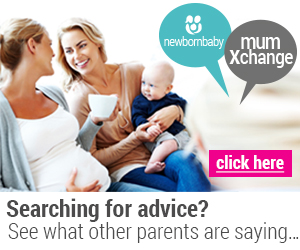 Pram Specifications
| | |
| --- | --- |
| Weight | 5.9kg |
| Type | Single |
| Number of wheels | 4 |
| Has suspension? | Yes |
| Reversible seating | No |
| Bassinet available | Yes |
| Front wheel swivels | No |
| Adjustable handlebar | No |
| Travel system | Yes |
| Toddler option | No |
| Stroller | No |
| Age relevant | 0 months |
| Colours available | Yes |
| Accessories available | Yes |
Manufacturer -
Mountain Buggy
Mountain Buggy enables parents to live a life without limits. The Mountain Buggy range includes; Urban Jungle, Swift, Terrain, Duet, Cosmopolitan, Nano +One and Duo.
http://www.mountainbuggy.com/
more prams by Mountain Buggy
popular prams
Advertisement