Miracle Turn
The Combi Miracle Turn is the most advanced stroller ever made and the top of the Combi stroller range. The Combi Miracle Turn's brilliant automatic wheel switching system locks the back wheels and unlocks the front wheels whenever you reverse the handle!  The Combi Miracle Turn is very light weight, only 6.3 kgs, yet is suitable from Newborn to 20 kgs.  All Combi Prams are made to easily open and close with one hand, and to stand when closed with the handle on top.  The Combi Miracle Turn can also fold twice for maximum compactness. The high grade aluminium frame of the Combi is both lightweight and robust. The Miracle Turn by Combi also features a very large sunshade canopy, which also includes a mesh screen to maximise shade while allowing airflow.
Advertisement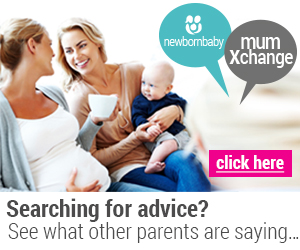 Pram Specifications
| | |
| --- | --- |
| Weight | 6.35kg |
| Type | Single |
| Number of wheels | 4 |
| Has suspension? | No |
| Reversible seating | No |
| Bassinet available | Yes |
| Front wheel swivels | No |
| Adjustable handlebar | No |
| Travel system | No |
| Toddler option | No |
| Stroller | No |
| Age relevant | 0 months |
| Colours available | Yes |
| Accessories available | No |
Manufacturer -
Combi
Combi is one of the largest and oldest specialist producers of baby products in the world today with a heritage dating back to 1957 in Japan. Combi has remained true to its core commitment of making, safe, innovative & convenient parenting products that make life better for both parent and baby. Combi strollers are the lightest strollers available yet they have loads of features normally only found in brands double the size and weight. This means they are easy to lift in and out of the boot and easy to push and manoeuvre. And because they are made from high quality materials and assembled using Japanese quality-control principles, they are durable and very reliable as well. Combi has been one of the largest parenting brands in the world for over 50 years, so it's a brand you can trust.
http://www.combi.com.au/
more prams by Combi
popular prams
Advertisement