Kobi
Click image to enlarge
The Mima Kobi is a very clever pram that truly grows right along with your family. The Kobi satisfies the different phases in life and an expanding family: baby, toddler, toddler plus baby #2, two toddlers.
Mima's versatile kobi can accommodate one carrycot, one seat, two carrycots, two seats, one carrycot and one seat or one or two car seats. This makes the kobi the perfect pram to grow with your family.
Phase 1: Thanks to the patented "carrycot inside" system, the Kobi seat can be easily converted into a carrycot by simply unzipping the seat unit.  Phase 2: The Mima Kobi takes literally 15 seconds to reconvert the carrycot back into a seat.  Phase 3: Add a second seat (purchased separately) to accommodate a toddler and the second baby in the Mima Kobi double.  Phase 4: Two seats accommodate two toddlers (second seat to be purchased separately) in a fantastic inline pram.   If the Mima Kobi was any more clever, we'd all want one!
Medium Weight and easy to fold, the Mima Kobi can be can be easily folded with a simple press of a button and lift of a lever. To facilitate its transport, the fold is secured by a small clip located on the chassis. You may fold kobi with one seat attached (in the upper position and facing forwards only).
Even with two toddlers in tow, kobi glides smoothly across many urban terrains.
The kobi chassis with wheels and seat attached comes in at 14.9kgs, with just the wheels attached it comes down to 10.3kgs and without the wheels it is a nice and light 6.8kgs.
Unfolded dimensions: 103Lx63Wx109Hcm
Folded dimensions with wheels: 100Lx63Wx47Hcm
Folded dimensions without wheels: 100Lx63Wx34Hcm
Advertisement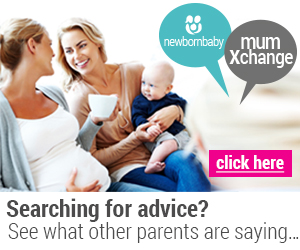 Pram Specifications
| | |
| --- | --- |
| Weight | 14.9kg |
| Type | Double |
| Number of wheels | 4 |
| Has suspension? | Yes |
| Reversible seating | No |
| Bassinet available | Yes |
| Front wheel swivels | Yes |
| Adjustable handlebar | Yes |
| Travel system | No |
| Toddler option | Yes |
| Stroller | No |
| Age relevant | 0 months |
| Colours available | Yes |
| Accessories available | Yes |
Manufacturer -
Mima
more prams by Mima
popular prams
Advertisement