Day Pram
While you are walking around with your child in the Joolz Day Pram, examine the clever functionalities are supporting both of you. This is how you can stay in the moment and enjoy it. And, you are looking good at the same time. The Joolz Day Pram includes your child in your everyday activities, up high. No more frustration when your child can't see everything you see. The Joolz Day Pram that doubles as a highchair, so compact it can fit in almost any car.  A great range of accessories gives the Joolz Day Pram a slick look.  Easy manouverablity in the woods, the city or on the beach. 
The Joolz Day Pram folds compactly with or without the seat and stores in a standing position. 
And the adjustable handle makes the Joolz Day Pram suitable for parents with a height of 1.50 m up to 2.05 m!
Features:
Adjustable footrest
Practical and ergonomic seat
Four wheel suspension
Height adjustable handlebar
Compact storage
Advertisement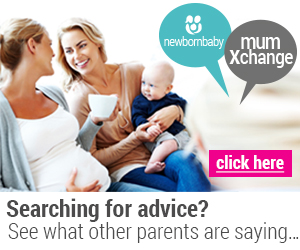 Pram Specifications
| | |
| --- | --- |
| Weight | 10.5kg |
| Type | Single |
| Number of wheels | 4 |
| Has suspension? | Yes |
| Reversible seating | Yes |
| Bassinet available | Yes |
| Front wheel swivels | Yes |
| Adjustable handlebar | Yes |
| Travel system | Yes |
| Toddler option | No |
| Stroller | No |
| Age relevant | 0 months |
| Colours available | Yes |
| Accessories available | Yes |
Manufacturer -
Joolz
Joolz is a Dutch company.  The company behind Joolz, Milk Design, was founded in 2004 in Amsterdam, The Netherlands.  The chief designer explains that they were watching people push prams on a sunny day and decided there was a better way. Joolz designs, develops and produces outstanding products, like prams designed around the human body.  Your body and your baby's body.  The Dutch call it "Ergonomicz" (We know it as ergonomics, "working efficiently with the body").  That is a key part of the Joolz design philosophy.  And Joolz prams are designed to attract the eye, as well.
http://www.my-joolz.com/
more prams by Joolz
Day Pram
Joolz
$1299.95
popular prams
Advertisement