BOB Ironman Jogger
The BOB Ironman Jogger gives active parents and bubs a new benchmark in high performance jogging strollers. The BOB Ironman is perfect for the serious runner to take off-road and, across tough terrain. The BOB Ironman Jogger has unique styling and is ideal for everyday use on pavement and exploring around town. It is equipped with state-of-the art adjustable suspension, lightweight aluminium frame that has an easy two-step folding process, a large viewing canopy, plenty of storage, a five-point padded harness and ultra-padded adjustable reclining seats to ensure your child travels in comfort even when faced with the toughest terrain.
BOB recommends babies be at least 8 months old before running, jogging or off road use.
Features:

Fixed front wheel provides increased stability whether jogging or running at training pace.
Easy, two step folding, lightweight frame for convenient transport and storage.
State-of-the-art, adjustable suspension system provides an exceptionally smooth ride.
Lightweight alloy wheels with pneumatic tyres and tubes are designed to be fast and durable.
A simple twist of the front wheel tracking adjustment dial keeps you rolling straight.
Multi-position canopy adjusts for protection against the elements. Large viewing window lets you keep an eye on your baby.
Padded handlebar for comfort; wrist strap helps you secure stroller when strolling and provides handy fold lock when folded.
Ultra-padded, adjustable reclining seat for enhanced seating comfort. Five-point padded harness keeps your child comfortably secure.
When engaged, parked brake helps secure a stopped position. Caliper Hand Brake provides additional stopping assistance when strolling.
Low Boy Cargo Basket provides plenty of undercarriage storage. Additional space in large seatback pocket. Internal seat pockets provide a great place for toys.
Accessory Adapter allows for quick and easy attachment of BOB Infant Car Seat Adapter or Snack Tray Accessories (both sold separately).
Accessories Available (sold separately)
Infant Car Seat Adapter
Travel Bag
Handle Bar Console
Warm Fuzzy
Snack Tray
Weathershield
Sunshield
BOB Ironman - from training sessions to daily jogging, the BOB Ironman is built to go as far as your running experience moves you.
Advertisement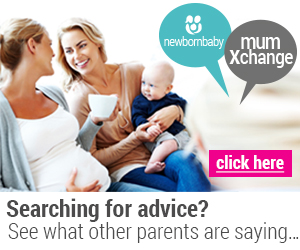 Pram Specifications
| | |
| --- | --- |
| Weight | 10.5kg |
| Type | Single |
| Number of wheels | 3 |
| Has suspension? | Yes |
| Reversible seating | No |
| Bassinet available | No |
| Front wheel swivels | No |
| Adjustable handlebar | No |
| Travel system | No |
| Toddler option | No |
| Stroller | No |
| Age relevant | 8 months |
| Colours available | Yes |
| Accessories available | Yes |
Manufacturer -
Britax
more prams by Britax
BOB Ironman Jogger
Britax
$699.00
popular prams
Advertisement