about prams guide
Compare some of the best prams in Australia with Prams Guide
At Prams Guide, we understand that, with such a vast range of baby prams and strollers on the market, it can be daunting trying to decide which is the best pram, and which pram to buy to suit your baby and budget. That's why we offer comprehensive information on a huge range of high-quality prams, buggies and strollers from a variety of reputable brands. Read more
We can offer you all the information you'll need to make an informed decision on how to choose a pram that best suits your needs – including information on pricing, safety features, materials, possible alterations, optional extras and advice on the appropriate age for the product.
Find the right pram or stroller for your baby or toddler
We also provide a range of helpful stroller reviews from other parents so you can see how these products work in 'the real world'.  Checking out our reviews of prams for toddlers and babies is a great way to make sure your product will work as well at home as it claims.
Read reviews, compare, buy, get the latest news and advice on all things Prams!
Whether you're a first-time mum looking to buy a safe, supportive pram for a newborn, or just on the hunt for an upgrade or replacement stroller for your toddler, make sure that you don't buy prams without checking out Prams Guide first!
chooser
Our unique "Pram Chooser" tool takes the guess work out of selecting the best prams to suit your needs, enabling side-by-side comparisons of the top matches for you. Our "Pram Chooser" does all the work for you when choosing a pram.
Try the Pram Chooser >
Advertisement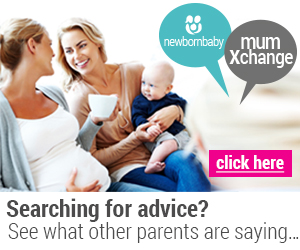 news
The new Bugaboo Bee3 makes life even easier for parents who live life in the fast lane! The 3rd generation urban stroller for newborns and toddlers.
Read Story >
Britax have launched their new revolutionary booster seat - introducing the Safe-n-Sound Tourer.
Read Story >
video
featured prams
Check out what's hot this month...
Nano
Mountain Buggy
$349.00
Crusi
Stokke
$1699.00
Techno XLR
Maclaren
$599.95
City Mini GT Double
Baby Jogger
$999.00
blog
When deciding on your next set of wheels, the latest editions of the four wheel Baby Jogger City Mini stroller...
Read Story >
Melbourne's weather is so unpredictable and currently, we are experiencing the coldest November cold snap since 1973!! Therefore, bringing out...
Read Story >
I was lucky enough to be given the opportunity to try the new Stokke My Carrier Cool, a...
Read Story >
Spring is well and truley here and what better time to clean off the mud, mould, food and who...
Read Story >
Advertisement