Strider Plus Toddler Seat
Old cars used to have a thing called a "Rumble Seat" where a couple could sit outside in the back. The Steelcraft Strider Plus Toddler Seat is like a Rumble Seat ... a complete, functional second seat for an older child.  Not a hammock, but a reclining seat with a hood. The Steelcract Strider Plus Toddler Seat is tested and designed to ensure that a 15kg child can be in the second seat and the stroller will stay firmly on the ground. The Steelcraft Strider Plus Toddler Seat has 4 position reclining seat, wheel guards to protect the second child's fingers, a large canopy to provide shade and padded insert and shoulder pads. Front and side access to storage basket is still possible when a child is in the Strider Plus Pram Toddler Seat.  The handle adjusts upwards to allow easy access to Toddler Seat without contortions or bumped heads!
Features:
Detachable Strider PLUS Second Seat can accommodate a toddler or fully recline for a newborn baby
4 recline positions to offer additional comfort for a sleeping child
With the ability to transport a newborn baby in either seat the Strider PLUS is also a convenient way to carry twins
Up to 15kg child in second seat and the stroller will stay firmly on the ground
Large canopy to provide shade for newborn or older toddler
Wheel guards to protect your child's fingers from the rear stroller/pram wheels
Front and side access to stroller/pram storage basket for when child is in the Strider PLUS Second Seat
Strider PLUS Stroller folds with Strider PLUS Second Seat attached
The Strider PLUS Second Seat can be used whilst using the Strider PLUS Infant Carrier, Bassinet or Stroller Seat (rear or forward facing)
Includes 'Seat extenders' to increase the distance between the front stroller seat, bassinet or infant carrier and the second seat. The Seat Extenders create more space for the second child
Designed to comply with "Prams and Strollers – Safety Requirements" Australian and New Zealand standard AS/NZS2088
Advertisement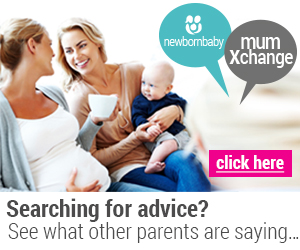 Pram Specifications
| | |
| --- | --- |
| Weight | 16.3kg |
| Type | Double |
| Number of wheels | 4 |
| Has suspension? | No |
| Reversible seating | Yes |
| Bassinet available | Yes |
| Front wheel swivels | Yes |
| Adjustable handlebar | Yes |
| Travel system | Yes |
| Toddler option | Yes |
| Stroller | No |
| Age relevant | 0 months |
| Colours available | Yes |
| Accessories available | Yes |
Manufacturer -
Steelcraft
Steelcraft was established by family man Colin Johnson in St Kilda, Victoria. When his wife fell pregnant in 1947, Colin fashioned her stroller in his backyard garage. When neighbours and friends witnessed his handy work, Colin was inundated with requests for customised strollers. By the end of the year, he was selling strollers through the local markets.  Hundreds of Australia's post-way boom babies rode in Steelcraft strollers.  It wasn't long before Johnson had his own factory manufacturing not only strollers, but high chairs, cots, change tables and bassinettes.  From these humble beginnings, the Steelcraft brand has gone from strength to strength, known by families all over Australia and New Zealand for security, safety and peace of mind for over 60 years. Steelcraft travel systems, strollers, portable cots, highchairs, and other accessories are highly sought after products, making Steelcraft market leader in Australia.
http://www.britax.com.au/
more prams by Steelcraft
popular prams
Advertisement