Pepp
The smaller your bundle of joy, the more stuff you need to carry around. (It is a rule they never tell you.) Thank goodness the PEPP buggy is cleverly designed to think of everything, from an ultra-compact fold-in-half design to the ability to get around town with one hand (which is how you will be operating most days) to a fully flat recline for on-the-go snoozes.
a chic, unique ride from the moment baby enters the world through toddlerhood
folds down to a flat backpack size for boots, taxis, bikes and entryways
opens easily with just one hand
three or five point harness gives security
one-touch braking system is so easy
new higher seat gives baby a great lookout
three-position full recline cradles baby
progressive suspension technology gives a nice, easy ride
height-adjusting handle for drivers small and tall
Specifications
recommended use: birth to 18 kg
product dimensions: 105/95 cm high, 55 cm wide, 84/74 cm deep
folded dimensions: 73 cm high, 55 cm wide, 26 cm deep
product weight: 8.95 kg
Available through www.babyhood.com.au
Advertisement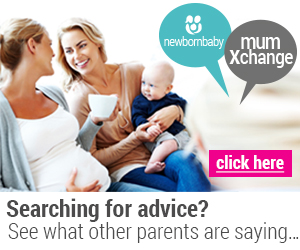 Pram Specifications
| | |
| --- | --- |
| Weight | 8.95kg |
| Type | Single |
| Number of wheels | 4 |
| Has suspension? | Yes |
| Reversible seating | No |
| Bassinet available | No |
| Front wheel swivels | Yes |
| Adjustable handlebar | Yes |
| Travel system | No |
| Toddler option | No |
| Stroller | No |
| Age relevant | 0 months |
| Colours available | Yes |
| Accessories available | Yes |
Manufacturer -
Nuna
When our product designers approach a new project, they use a particularly Dutch method for figuring it out: a concept.
Take the ZAAZ™, our highchair. Versus trying to create a new version of everyone else's seats, our engineers began by asking a simple question: how do we give baby a spot at the table? The result is an elegant chair that will tuck under the table like mum's and dad's, that enables baby to sit next to sister and brother and that gets lower to the ground the taller baby grows.
With the LEAF™, we solved the issue of finding a safe place to put the little ones with a simple, cozy seat trustworthy enough yet natural enough to cuddle baby like mum's arms.  The LEAF's proudest moment? Its organic, kinetic rocking motion, an industry first. Simple, yet extraordinary.
And when it came to our buggy the PEPP™, we wondered: how best can parents get baby here and there when their hands are always full? The result is an engineering feature of smooth maneuverability, superior suspension, and an impossibly awesome fold that makes the ease of tucking it away a new industry benchmark.
The truth is, their gear will be around for years, so we aim for stuff that can hang tough at a playdate, not embarrass the kids as they grow up and keep your entire house from redefining itself it as a play room.
http://www.nuna.eu/pepp 
more prams by Nuna
Pepp
Nuna
$329.00
popular prams
Advertisement