Duo Combi Edge
For those looking for the classic perambulator style, The Emmaljunga Duo Combi Edge may be just what you're looking for.  Big, widely-spaced pneumatic tires, strong metal structure and large carry space underneath.  The design harks back to the origins of the company in the 1920s.  The Emmaljunga Duo Combi Edge features a 3-in-1 seat and bassinette unit, which grows with your baby, from newborn to sitting up.  The big tires, double ball bearing wheels and special adjustable suspension on the Emmaljunga Duo Combi Edge give a smooth ride for your baby and superlative manoeuvrability for you.   The base of the cot and seat unit are ventilated.   Get ready for a lot of compliments and queries when you go walking with an Emmaljunga Duo Combi Edge, because you will be the envy of other parents.
Features:
5 point harness
Extendable hood
Sunshade
Advertisement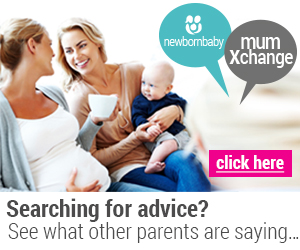 Pram Specifications
| | |
| --- | --- |
| Weight | kg |
| Type | Single |
| Number of wheels | 4 |
| Has suspension? | No |
| Reversible seating | No |
| Bassinet available | No |
| Front wheel swivels | Yes |
| Adjustable handlebar | Yes |
| Travel system | No |
| Toddler option | No |
| Stroller | No |
| Age relevant | 0 months |
| Colours available | Yes |
| Accessories available | No |
Manufacturer -
Emmaljunga
The Emmaljunga pram factory has manufactured prams at the same site in Emmaljunga, Sweden since 1925. With a conscious concern for the environment, it wants to offer customers the opportunity to also consider the environment in their purchase in addition to genuine Swedish quality. The core values of safety, function and design have made "Emmaljunga" a well respected name in the pram industry around the world. Everything made by Emmaljunga, all the prams manufactured, all the functions and details that have been developed over its 85 year history, have been done from the perspective of the child.  Anything that does not fulfil any real function will not be found on an Emmaljunga pram.  Safety, comfort, function and durability guide the development of Emmaljunga products and have done so for over 85 years.
http://www.emmaljunga.com/
more prams by Emmaljunga
Duo Combi Edge
Emmaljunga
$1450.00
popular prams
Advertisement