Buffalo
Click image to enlarge
The Bugaboo Buffalo is a must for parents who love to discover. Whether you're roughing it in the urban jungle or enjoying the great outdoors, the new all-terrain Bugaboo Buffalo is the sturdiest, toughest and smoothest ride to hit the road this year!
Versatile, robust, and spacious, the one-piece fold Bugaboo Buffalo has a high wide seat (up to 23kg) and an extendable sun canopy for extra protection against the elements. "The Bugaboo Buffalo is designed for all-terrain performance.
For those who love escaping the city's bustle on the weekends, the Bugaboo Buffalo offers multiple luggage options, meaning more space than ever to take along anything you need. Stow up to 10kg in the under seat basket or use the dedicated bag hooks on the handlebar to put up a shopping bag for instance. With that latest addition, the Bugaboo Buffalo is the world's first stroller with an official safety certification to be able to hang up to 6kg on the handlebar. No more tipping prams!
Prams Guide stand out features of this pram are:
Foam filled tyres - makes for a really smooth ride and no punctures
Bag hook - can carry the heaviest hand bag/nappy bag or shopping bags and won't tip the pram (6kgs).
Extendable sun cover that comes right down to protect your child from the elements.
High and wider seat to suit taller and larger toddlers up to at least 4 years
Height adjustable handle to suit the tallest of parents
Cons:
A bit on the heavier side when lifting in and out of the car as a complete pram but you can remove the seat unit from the frame and put in separately which lightens the load.
The Bugaboo Buffalo comes in: base colours black + sand and tailored fabric colours off-white, red, pink, petrol blue, royal blue and black.
The Bugaboo Buffalo features:
All-terrain suitability: 4 large wheels.
Spacious and easy accessible luggage options - up to 16kg ! Not only in the very large under seat basket, but also on the integrated bag hooks on handlebar.
Two-wheel position for sand and snow
One piece foldable and self-standing (with carrycot and seat) for easy storage
Extendable sun canopy for extra protection against sun, wind and rain
From infant to toddler
Car seat compatible
Reversible seat
Reclinable seat
Compact fold
Independent seat and carrycot
Rotating carry handle
Height adjustable handlebar
Five point harness with height adjustable shoulder straps
One hand operation to recline, reverse and release the seat.
Mattress with aerated inlay
10" swivel wheels and 12" rear wheels with foam filled tyres
Bag hooks to hang bags (up to 6kgs)
All fabrics machine washable
Under seat bag 35 litre
See more reviews on the Bugaboo Buffalo here
Advertisement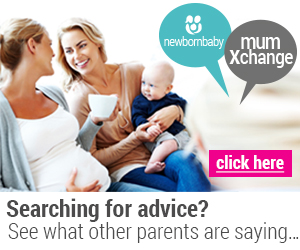 Pram Specifications
| | |
| --- | --- |
| Weight | 11.9kg |
| Type | Single |
| Number of wheels | 4 |
| Has suspension? | Yes |
| Reversible seating | Yes |
| Bassinet available | Yes |
| Front wheel swivels | Yes |
| Adjustable handlebar | Yes |
| Travel system | Yes |
| Toddler option | Yes |
| Stroller | No |
| Age relevant | 0 months |
| Colours available | Yes |
| Accessories available | Yes |
Manufacturer -
Bugaboo
Bugaboo is a Dutch mobility company that was founded in 1999 by designer Max Barenbrug and physician Eduard Zanen. Bugaboo has headquarters in Amsterdam and a network of offices around the world. The Bugaboo mission is to excite every person on the move. Our passion for innovation results in products that inspire people to get out and explore the world.  If there was such a thing as a Swiss Army Knife pram design, this would be it!
http://www.bugaboo.com/
more prams by Bugaboo
popular prams
Advertisement